I wonder where Harpo Sopranos is eating his Sunday dinner? 
Bobby Jr. asked the right question: "Who is Harpo?"
Harpo is Janice Soprano's only son. 
But he's "Hal" now. 
And Hal is on the pavers now, didn't you know?
Harpo "Hal" is a street person, Tony!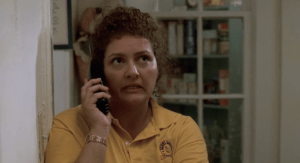 Sopranos viewers never actually see Harpo in a single episode. It was season three, episode two, when the Sopranos' writers first revealed Harpo's existence. 
Hey, Sopranos fans: Did Harpo really even exist? 
Suppose young Harpo eventually ventures to New Jersey from Montreal after all the years he spent estranged from Janice and the Sopranos family.
Do you think the family would throw Harpo a "welcome home dinner party" similar to the party Tony threw his murdering fuck of a cousin, that animal, Tony Blundetto?
You know damn well who's paying for that dinner – and it isn't Janice!
The Glorified Crew Sopranos Blog compiled a list of the top five places where Harpo Soprano would have his New Jersey Sunday dinner.
Where would Harpo Eat His Sunday Dinner? 
1) Nuovo Vesuvio
If Harpo happens to return to New Jersey, he'd probably join Janice, Bobby, Tony, and Carmela at the Soprano family's seemingly favorite Italian restaurant, Nuovo Vesuvio.
Nuovo Vesuvio is owned by Tony's longtime childhood friend Arthur "Artie" Bucco, the "warm and convivial host," says the Zagat restaurant review guide.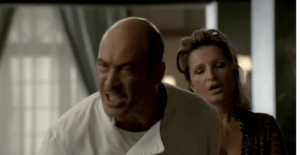 Artie's paternal grandparents emigrated from Baiano, Avellino, Italy, in 1913 and opened the family's first restaurant in 1926 in Newark's First Ward.
And it was Artie's father, also a chef, opened the second Vesuvio in Bloomfield, New Jersey, sometime in the 1950s.
Throughout the series, Vesuvio became a popular dining destination for the Sopranos crew, much to Charmaine Bucco's chagrin. She didn't want her restaurant to be known as a local mobster hangout.
Nuovo Vesuvio features all the Italian favorites – from pasta to veal to seafood.
What do you think Harpo would order from Vesuvio's menu?
He's probably hungry, no? Maybe he'll make a special request and have Artie prepare him a 'Conglio Alla Famiglia.'
For all you non-Italian-speaking paisans, that's rabbit.
2) Satriale's Pork Store
What better place for Harpo to eat Sunday dinner than where the boss of the family and his glorified crew hang out and conduct their business?
And by business, we mean chopping up Janice's one-time finance, Richie April, and later burying him on a hill overlooking a little river, with pine cones all around.
Satriale's isn't just a local watering hole for New Jersey mobsters.
Even the FBI loves the pork store!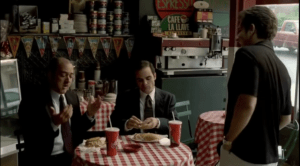 Tony should give his nephew, Harpo, a few bucks and let the crew discuss what to do about Vito.
Harpo should go out the front of Satriale's, get himself a sandwich – any kind he likes – a soda, too, and when he's done, somebody will take him home, wherever that is.
3) The Bada Bing! Strip Club
Harpo might not even be able to get a hot meal at the Bing, but he may find something there to tide himself until later.
You can bet on The Bing having some of the best bar food in New Jersey!
4) Da Giovanni
Upon Harpo's return to New Jersey, he should expect to attend his fair share of family gatherings and get-togethers.
There are plenty of Catholic confirmations among the Italians, no? And everybody has to eat!
Just in case Artie is off his cooking game, and you're forced to wait longer than 45 minutes for some grilled eggplant, there's an alternative: Da Giovanni, up by Troy Hills, New Jersey.
He's a kid, right, Da Giovanni?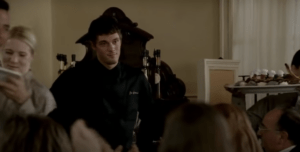 The restaurant is supposed to be incredible!
Phil Leotardo recommends the fish with the agrodolce.
And Carmela highly recommends the Gnocchi.
Be sure to ask Chef Giovanni to make it with lamb ragu and a scoop of cold ricotta.
The food at Da Giovanni – it's all so fresh! Try the fish with pistachios.
But don't you feel like a trader to Artie?
Vesuvio lately, though?
That menu is so tiring.
5) Holsten's Brookdale Confectionery
After the show ended, Holsten's became perhaps the most popular diner in New Jersey.
Unlike the other listed restaurants, Holsten's is a real place in Bloomfield, New Jersey. 
This is where Tony is presumably killed by the New York crew (the guy in the Members Only jacket) in front of his wife, daughter, and son.
Do you think Harpo likes onion rings, and would he be so polite as to order for the table?
What Happened To Harpo In The Sopranos?
Harpo Soprano is Janice Soprano's son from her first marriage.
Hal was born in Seattle, Washington, presumably sometime in the early 1980s.
Jance married a French-Canadian man, Eugene, who was a circus worker.
Harpo's Song
During one of the show's most infamous Sunday dinner scenes – the Sopranos Harpo scene – Tony reminds Janice about the origin of her son's name.
Harpo is named after the song "Harpo's Blues" by Phoebe Snow.
And then all hell broke loose.
"Sacre Bleu! Where is mi mama!"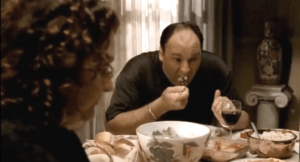 Harpo Sopranos Reddit Theories
Reddit has so many wild theories about Harpo.
"While details aren't provided, Harpo's father took the young child away from Janice and moved to Canada before the series started.
Janice may have tried to contact Harpo in his early years; she even mentioned that she no longer welcomed Canada.
Perhaps Janice provoked an incident in Montreal by attempting to assert herself in Harpo's life (even if only for her selfish interests and ego).
Do you remember the Sopranos house scene in season three, episode two, when Tony calls Janice in Seattle and screams at her after Janice tells their sister Barb that she isn't coming to Liva's funeral?
Tony tells Janice that he'd pay for Janice and Harpo's plane ticket to return to New Jersey for Livia's funeral.
Janice revealed to Tony that her son Harpo, who had recently changed his name to "Hal," was "on the pavers."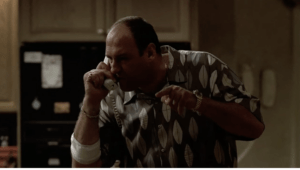 Is David Chase implying that Janice recently communicated with her oldest child, Harpo?
That was Janice's excellent way of saying that her son was homeless and she didn't have a way to contact him.
Harpo's fate was a natural extension of Janice.
She was a "free spirit" who fled from New Jersey to the West Coast to live an idyllic "hippie lifestyle" in its truest form.
Janice presumably did drugs, slept around, and was jobless.
What a life to live.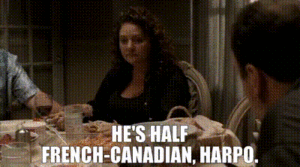 As we see time and again throughout the Sopranos series, Janice flees back to New Jersey and later mooches off her family when times get tough.
Janice could live her hippie lifestyle without fear because she had a built-in safety net.
Eugene, Harpo's father, did not have the same luxury.
When Eugene fled to Canada, Hal ultimately lived an authentic hippie lifestyle alongside his father.
It was the hippie lifestyle that resulted in Hal living on the pavers.
Did Bobby kill Harpo?
This fanciful Sopranos Reddit theory has no merit.
There are far too many noticeable holes in the plot to suggest Bobby killed Janice's firstborn child, Harpo.
But consider that Bobby's first evil act in the show was whacking a guy in another Canadian paternity battle (similar to how Janice lost Hal).
Whacking the French Canadian guy in the laundromat turned Bobby into an actual mobster.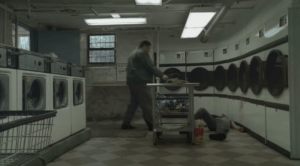 Bobby's vacation kill marked his ascension into the Soprano family's upper management, which New York Butchie lists as the reason Bobby gets whacked at the end of the series (SPOILER ALERT).
In every sense, David Chase told the audience that Bobby traded his soul for Janice.
Essentially, Bobby tried saving Janice but lost himself.
This is Janice poisoning everything she touches, just like Tony, but on an understandably smaller scale.
So, where is Harpo Soprano having his Sunday dinner?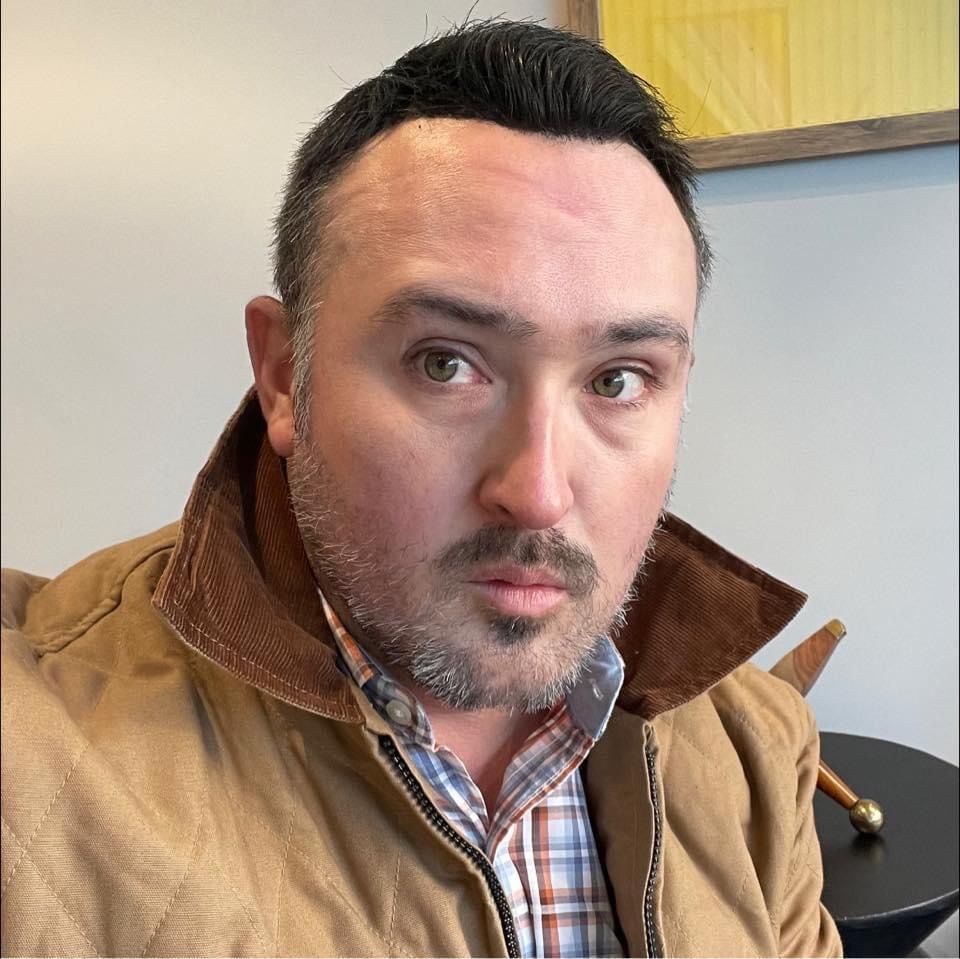 Hi, I'm Ryan Miner!
I'm the Skip, editor, and founder of the Glorified Crew Sopranos Blog.
I've been a die-hard fan of 'The Sopranos' for over 15 years.
With every rewatch, I've delved deeper into the layers, intricacies, and nuances that make the show a timeless masterpiece.
Beyond my passion for Tony and his crew, I am a writer, political blogger, digital agency owner, and healthcare marketing professional.
I blend my expertise with my love for 'The Sopranos to bring you unique insights and perspectives on this iconic series.
Email me at Ryan@GlorifiedCrew.com.